Learn From Me With Private One-on-One Lessons:
Throughout the world sewing classes and sewing clubs are becoming more popular than ever before.  Years earlier, young girls would learn sewing as a life skill from their mothers and grandmothers, or in Home Economics classes.  Many schools have long since dropped Home Economics from the list of required classes, so a couple of generations simply never learned how to sew.  These days, you'll find sewing classes filled with women who never learned to sew, women who did some sewing years ago but forgot how, children and teens looking for something to do and a growing number of men.
Most students enter classes knowing absolutely nothing about sewing with a machine or creating a project from a pattern.  They need to learn basic hand and machine sewing skills, understand how the machine works, learn how to operate the sewing machine safely and learn how to read and understand a commercial pattern. Therefore sewing classes are frequently structured around making a particular project, learning a certain sewing technique, or utilizing a specific function of a sewing machine.
Sewing classes introduce skills to students who are interested in fashion design and dressmaking so that they can produce garments that will look both professional and original.
Students are encouraged to try different projects in degree of difficulty at their own pace by combining pieces from different patterns or choose classic simple lines and embellish with trims to suit their unique personality. Notably small classes insure highly personalized, individualized instruction.
Students in sewing classes also learn about different fabrics, seams, the function of a machine, reaction to fabrics, and pattern making. Again, they are guided at their own pace through learning the basics of a pattern and how to work a sewing machine.  Students will learn how to thread machine and bobbins, pattern alterations, types of fabric and designs, over-lock machine operations and basic sewing items.
Sewing classes are recommended for individuals who are highly interested in fashion and dress-making to develop their confidence in the trade, as well as those looking for beginner sewing classes just to brush up.
If you are wondering where you can find sewing classes, start with me.  I have taught many high school students and adults to sew their own clothes.  And, I'd love to teach you, too!
Some of my students below: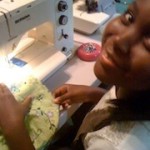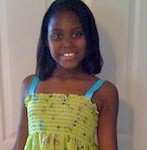 The Internet also has information about a variety of sewing classes, some of which you can take on-line.  Simply type the term "sewing classes" in the search box of the search engine.  There are sewing classes, websites, ebooks, patterns, notions, sewing machines, and a list of techniques a mile long.  Online sewing classes are usually in short segments for easy digestion.
Sewing classes are also a time of fun and creativity where students enjoy each others companionship under the guidance of a professional sewing instructor.  You learn a lot about sewing, fabric and are positively charged about creating your own designs after classes end.
Well-organized, interesting, and fun, the world is noticing how sewing classes are enhancing lives, and filling-up with women and men who want to enrich their personal and professional growth.
From kids, to generation x'ers, professional women, to men sewing classes are full with waiting lists.