Author Archive: Thelma Horton
Thelma Horton is a Fashion Sewing Professional, Teacher and Author of "Sew it Like a Pro".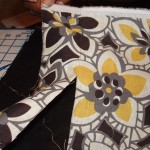 Although you may be excited about your new fabric purchase and can't wait to cut and sew, you must prepare the fabric first.  It's important straignten the grain of the fabric and preshrink it before you sew it. Be sure to watch the video to learn more about fabric preparation and let me know if […]
Category: Preparing Fabrics to Sew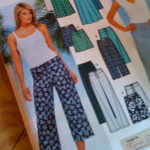 My favorite go to pants whether it's summer, fall or winter is this Simplicity Pattern 7229 for a pair of quick and easy, casual pants.  I have used this pattern to sew many pants in linen, denim and wool, lined and unlined, with and without pockets.  Great pants for me.  Although this Simplicity pattern 7229 is […]
Category: Sewing Pants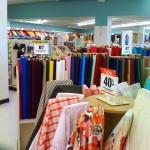 Want to know what I look for in the fabric store and the criteria I use when making a purchase. Join me on my shopping trip for fashion fabrics in the video below.
Category: Shopping for Sewing Fabrics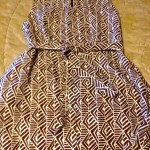 Want to learn how to sew a great looking summer dress?  Check out this 9-part, step-by-step video using McCalls Pattern 6554 on our YouTube channel; Part 1 is included. Loved it so much that I made it twice.  This time in brown.
Category: Summer Sewing
Whenever I meet people who want to learn how to sew clothes, they often ask the following questions: "How do you choose what to sew when you don't know where to start?" and "How soon will I be able sew clothes that will fit me and can wear to work everyday?" This video answers those […]
Category: Sewing Everyday Fashion
Did you know you can repair holey socks quick and easy using your sewing machine zigzag stitch. Don't throw them in the trash yet. You will be the superhero to your 3-year old if only for a minute. This short video shows you how to sew close the holes in a little person's favorite pair […]
Category: Benefits of Sewing, How to Sew Holey Socks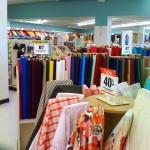 Choosing which fabrics to use for your sewing projects can be a bit difficult.  Pattern companies offer assistance if you are using a sewing pattern by recommending fabrics on the pattern envelop to achieve the design on the cover.  Here's a quick video  on the process I used when I went shopping for a […]
Category: Choose Fabrics for Sewing, Shopping for Sewing Fabrics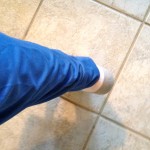 The benefits of sewing are many. One of those many benefits is altering ready-to-wear clothes as shown in the video.  When you know how to sew, you also understand how to deconstruct a garment; so you can take clothes apart as well as put them together. I recently needed to add length to a pair […]
Category: Adding Length to Pants, Benefits of Sewing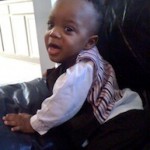 One of the many benefits of knowing how to sew is that you can sew clothes for children.  Most often you don't fully appreciate the skill until you need something different than what's available for retail.  The something different could be the result of a wedding, school costume, family pictures, etc. That's what happened with […]
Category: Sewing Clothes for Children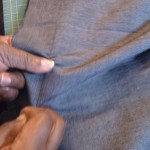 Straightening the grainof your fabric is part of the process of preparing your fabric to get that professional look you want. It is absolutely essential prior to cutting your fashion fabric.  In fact, both the pattern and fabric may both need attention before you do the final layout, and the success of your finished garment […]
Category: Straightening Fabric Grain