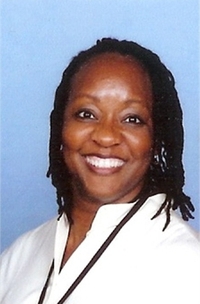 Greetings All,
I'm Thelma Horton.
As long as I can remember, I've had problems with store bought clothes and shoes.  When my parents took us shopping for back-to-school clothes, I was the one, of ten children that always came out of the store with fewer clothes than anyone else.   My brothers could find plenty of shirts and jeans, my sisters often had brand new dresses and nice shoes, but I was the girl with long arms, long legs and long, skinny feet.  Unless I wanted to shop in the boy's department, and, sometimes I did, my choices were very limited. There were no girly clothes to fit me in the department store my dad took us shopping.  Lucky for me, my mom felt my pain and one Christmas, she made me the cutest, green pleated skirt.  I wore it with a red turtle neck sweater.  My brothers thought I looked like a Christmas tree, but I felt like a million bucks.  
That was the beginning for me; the day I realized it was okay to be different.  
Can you imagine that one, girlsy-looking skirt can change your perception of who you are?
From that day on, I was after my mom to buy fabric for me instead of clothes.  The only problem was, she did not have the time to sew clothes just for me.  Quilting was her favorite pastime.  But, she took the time to show me how to get started.  She even incorporated sewing with my baby-sitting jobs, and showed me how to sew clothes for the moms to make extra money. So, there I was, baby-sitting during those summer days, sewing for their moms at night.  These were everyday women, who wanted to look as good in their clothes as the smaller sized women.  And, I could relate to that.  
At the end of summer, when my dad loaded us in the car to go shopping for back-to-school clothes, I shopped in the fabric department.  
Sewing became my passion!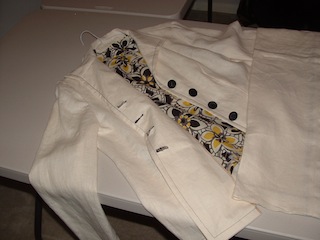 I took sewing courses in high school and participated in the annual fashion show; graduated from college with a degree in Vocational Home Economics, where I participated in the annual "Make It With Wool" contest and taught many high school students and adults for years.  I've sewn clothes for my mother, sister and other family members to attend special occasions.
I changed careers, married, moved from Texas to California, then back to Texas with my family and changed carees again.  For the next  20+ years, I worked in corporate America and sewed clothes for my family, friends and co-workers on the side. I loved being in positions that afforded me the opportunity to help care for my family and I learned many transferrable skills from retail, customer service, call center management, sales, sales management, and project management.  I helped businesses achieve great success and would have continued that route had the companies not participated in major restructuring.
I've narrowly missed the corporate axe several times. Once, I was impacted for a month, then asked to return, but worked longer hours with more responsibility and more stress. Well, at least, I was told, "you have a job, we didn't ask some others to return." Honestly, as much as I did not want to be without a paycheck, I was tired.
Tired of the politics, tired of working long hours and taking fewer vacations. Tired of taking business calls at my children's extra activities, and missing those all important moments.

Tired of going out to lunch, only returning an hour later and finding out that two or three long-time associates had been removed due to downsizing.
My greatest satisfaction, no matter how long the hours, was helping others succeed whether I was sewing or selling. But, I also yearned to balance work life with my family and my God.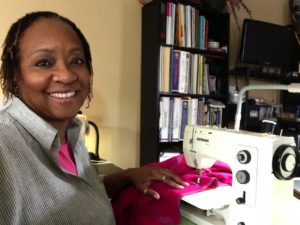 I have found great relief from stress using my creativity in sewing wedding dresses, prom dresses, tailored suits, baby blankets and children's clothes for friends, peers and co-workers.
Therefore I decided to put this site together to help others who may face the same challenge I faced when I was younger.  you overcome some of the challenges I have gone through in creating your own one-of-a-kind outfit.
Everyday people tell me about the problems they face on a regular basis trying to find
clothes that fit their body and look great on them.
When they shop for ready-to-wear clothing, there are great displays on mannequins, but nothing
that fits them properly. If the pants fit their thighs and hips, they are too big in the waist and
too long. If the length is right; the thighs and hips are either too small or too large. So, they are
spending additional money on alterations.
They can no longer shop directly off-the-rack.
When they get dressed, they don't like to look at themselves in the mirror any more. They feel
powerless with the way they look. And just decide that what they have on at the time is good
enough for what they are going.
The noise in their head is telling them they look like crap and their self-worth is at an all time low.
Their body is not where it used to be and they feel defeated.
It requires too much time and effort to look good.
They long for the days that they could put on a pair of jeans and tee shirt and look great. But,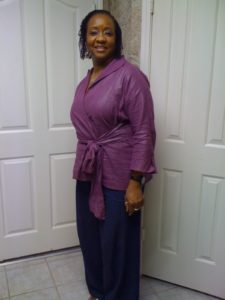 those days are long gone. The only thing sold in the stores that you can afford in your size are
those grandmother-looking tee shirts, jeans with stretchy waistbands and fake fly fronts.
 
They wonder how they can balance their budget and still look good!
Most tell me they would love to learn how to sew; but just have no idea where to start.
I too, have experienced some of the same frustrations. Life-changing events and the natural process of aging means making adjustments.
 
I remember when I had the option of shopping for ready-to-wear or sewing my own clothes.
They both worked for my body; it just depended on how much money I had to shop or how much
time I had to sew.  Besides, a pair of pants only required a yard of 60-inch wide fabric for my skinny
frame.
But now, like others, I no longer have those options. 
If I want clothes to fit my slightly larger frame, in the color, fabric, quality and price that I want; I must
sew my own clothes. No more options!
The great thing is that I learned to sew adult clothes as a young child. My mother thought it was a good
summer pastime. So, in addition to my baby-sitting jobs,I also made dresses for the mothers. Remember,
These were everyday women, who wanted to look just as good as the size 4 or size 6 in their own skin,
in their own unique way.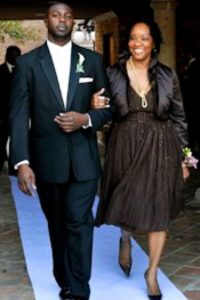 You can learn from my success and my challenges as well as cut your learning curve in half.
Whether through one-on-one coaching, or my ebooks, online sewing classes, my greatest pleasure comes in helping you succeed.You can learn from my success and my challenges as well as cut your learning curve in half.
I will help you accomplish your goal of sewing your own clothes to fit! You can do it!  And, you will fell like a million bucks when you complete your first outfit that is made especially for you.
To your phenomenal success,
Thelma L. Horton