Tired of Shopping Store After Store Searching For The Perfect-Fitting Outfit?
I'm tired of shopping store after store searching for the perfect-fitting outfit, when I can just
SEW MY OWN FASHION CLOTHES TO FIT!
Can't find fashion clothes to fit in the color or style you want?
Specifically…
You have long arms and anything you buy with sleeves are always too short with no extra fabric to let them out.
Or, your legs are longer, which means that any pants you buy off the rack are always too short and you need them altered to add length.
Maybe you are petite on top, larger on bottom and have to purchase one size for your top half, and a search for hours looking for a matching skirt or pants in a different size for your bottom.
Or, you have a boyish figure and can only find pants to fit your hips, but the waist is too small.
Perhaps, it's the reverse.  You can find pants to fit your waist, but too loose in the area of your body that you want to show off.…your butt.
Maybe you have gained a little weight… and now you notice the strain on the side seams around your hips.
Your beautiful silk, button-down blouse gaps open at the bust and the back shows stretch marks when you move your arms.
Your skirts ride up on your butt when you walk across the room and dips down in front.
Your pants, slacks and jeans worked great with your favorite pair of 3-inch heels, now have to be worn with flats.
You know how disappointed and frustrated you feel when you leave each store without a single item, or everything you've purchased needs to be taken for alterations before you can wear them?
Just because you're no longer the perfect size 6 does not mean that you want to wear frumpy-looking clothes. Don't those ready-to-wear manufacturers want your money, too?  If only you could find that one perfect outfit for this special occasion!
For once, you want to walk in and have everybody say, "Wow, you look great"!
It's time you start sewing your own stylish, professional-looking clothes that fit your body the way you want. If you can follow simple directions, you can sew your own clothes to Fit Better-For Less in your spare time…and have fun doing it!
I would love to help!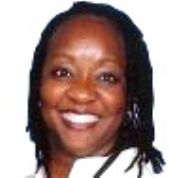 Welcome to my website!  Everyday, I hear stories from men and women of the challenges they face when shopping for clothes that fit their bodies.  They yearn for the day they can walk out of the store with a bag in hand with a perfect-fitting outfit.  Slowly, they are beginning to realize that if they want that look they've visualized in their head, they can no longer shop ready-to-wear.  It's time to take control of their image and learn how to sew their own professional-looking, stylish, perfectly-fitting clothes.
I teach new and seasoned fashionistas how to start and develop skills to realize their dream of looking great in their clothes every day of the week.
Please enjoy all of the free content here on my site.  Leave me a comment and say hi!